Duralum has been manufacturing quality Sun Rooms, Aluminum Patio Covers, Lattice Patio Covers, Insulated Patio Covers, and Patio Enclosures since 1962.
We do all our manufacturing of structural aluminum components in-house to insure each component meets the highest standards in the industry as dictated by nationally approval agencies and California State Quality Control Standards. All our equipment is built from the ground up. That way we can control the quality of our product and insure the reliability and functionality of our manufacturing process. Our lamination line is the newest in the industry implementing many recent innovations which increase the strength and durability of all our bonded products. We maintain a disciplined maintenance and replacement schedule insuring that our equipment keeps up with ever increasing consumer demand for our products. All these factors combine to support a product with the only FULL LIFETIME WARRANTY in the industry. We invest and maintain the best equipment which, in turn, makes the strongest and most durable product for your needs.
Will Increase the Value of Your Home
MANY OF COLORS & STYLES TO CHOOSE FROM
FULLY TRANSFERABLE LIFETIME WARRANTY
Weatherwood
Features a low-maintenance, durable DuraTough Coating™ surface protection finish. DuraTough Coating™ is universally recognized for its non-stick properties, heat resistance and resistance to corrosion. Its surface protection enhances resistance to dirt and stains for easy-to-clean performance. All designs are engineered to meet or exceed State, County and local building codes, including winds up to 130 MPH and seismic activity Category D.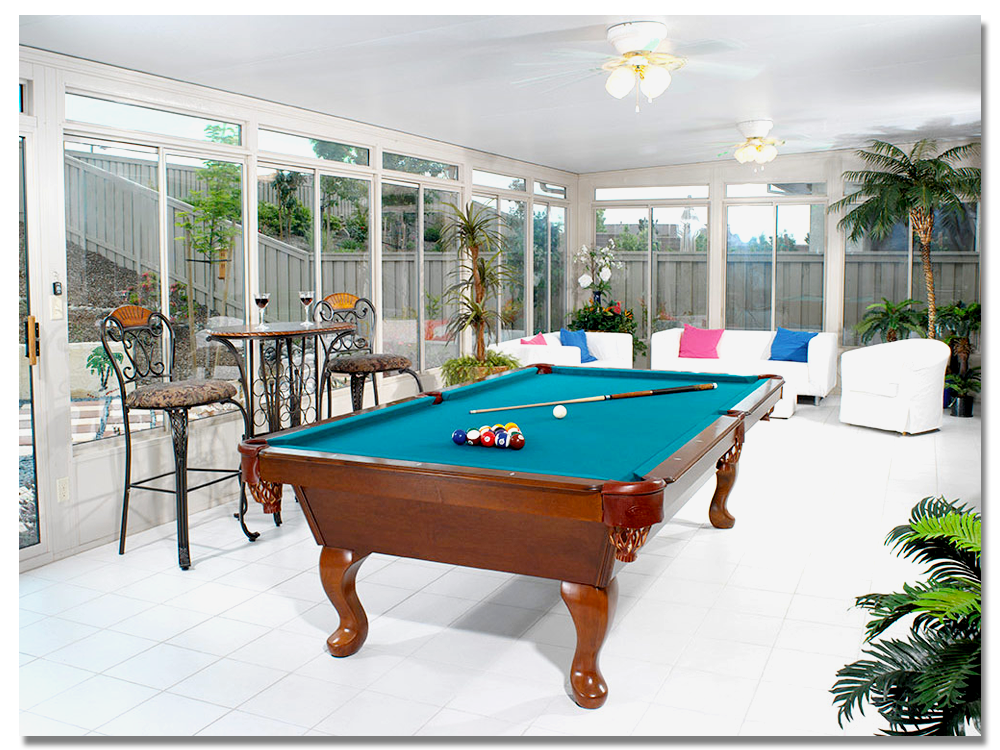 The Classic Room
Increase more useable space to your home. We custom design the room to fit the right size your looking for.
Insulated Roof
Insulated Walls
Sliding Windows
Wide Selection of Doors
Transferable Lifetime Warranty
Finest Quality Materials Used
Fast Installation
Low Maintenance