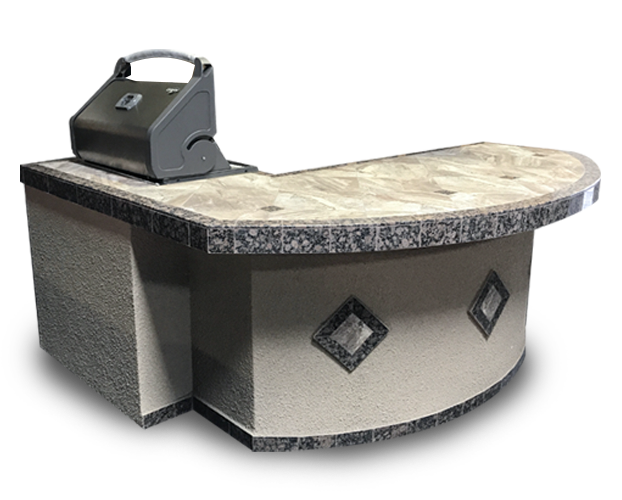 ARUBA CUSTOM 1
The Aruba Custom 1 is a very desirable Outdoor Kitchen for many of our customers. It's design gives you area to Grill and for seating to Entertain. Set your appetizers and food on the counter with enough room for the chef and guests.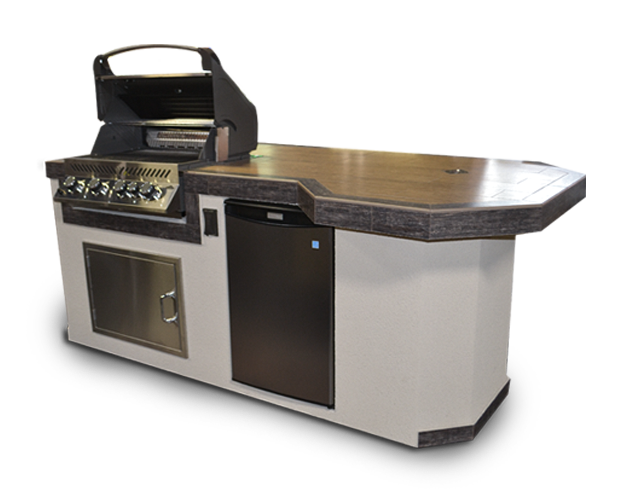 POLY
The Poly is another popular choice because of the size and also the price. This set up is perfect for a backyard with minimal space or if you are looking for an outdoor kitchen to fit your specific budget. You will not be disappointed with this Outdoor Kitchen.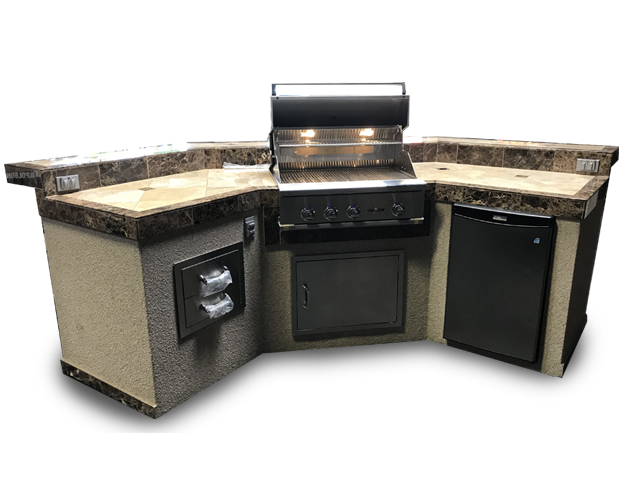 TONGA
The Tonga Outdoor Kitchen is a custom design which takes up very little space. You can fully customize this design to fit any size grill or components. Also choose between a flat counter or a raised bar to accommodate your guests & yourself.