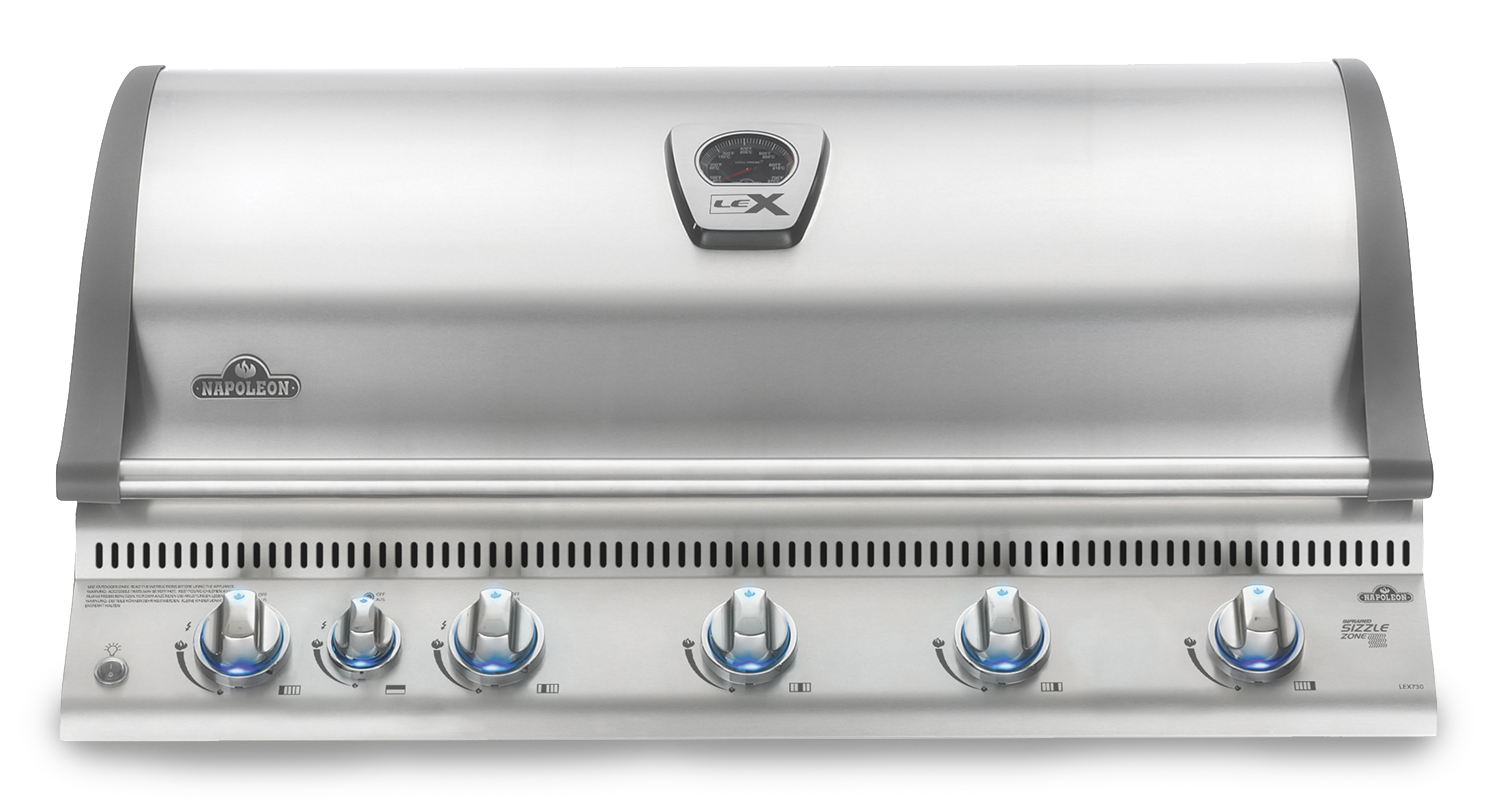 LEX 730 BUILT IN GAS GRILL
MODEL AVAILABLE:
BILEX730RBI
INLCUDES
INFRARED BOTTOM AND REAR BURNERS
GRILL FEATURES:

95,500 BTU's
6 Burners
1025 in² Total Cooking Area
x_icon type="check-square-o"]LED Control Panels Lights
Ceramic Infrared Bottom and Rear Burner
x_icon type="check-square-o"]Cut Out:
This big and beautiful built-in grill will ensure you never want to cook indoors again. Who would want to with 730 square inches of main grilling area? You can grill up to 40 burgers at once. Or you could bake, sear, and rotisserie all of your favourite foods on a grill that fits perfectly in to your ideal outdoor kitchen. The integrated infrared bottom burner heats to 1,800°F in seconds, meaning you can sear that steak almost instantly, then finish it off with a slow grill, just like restaurants do.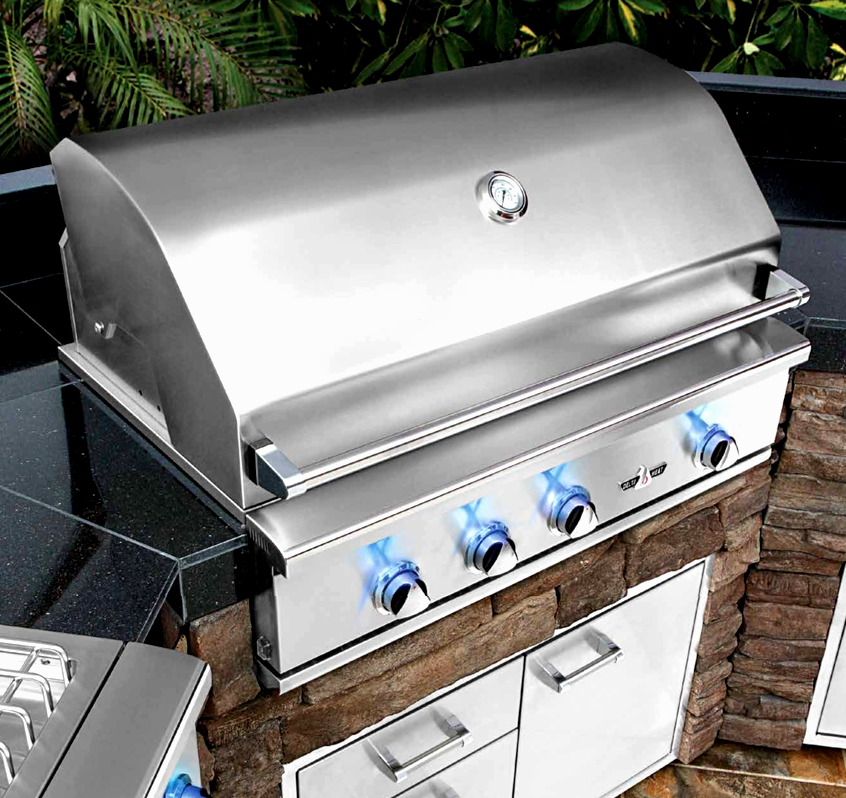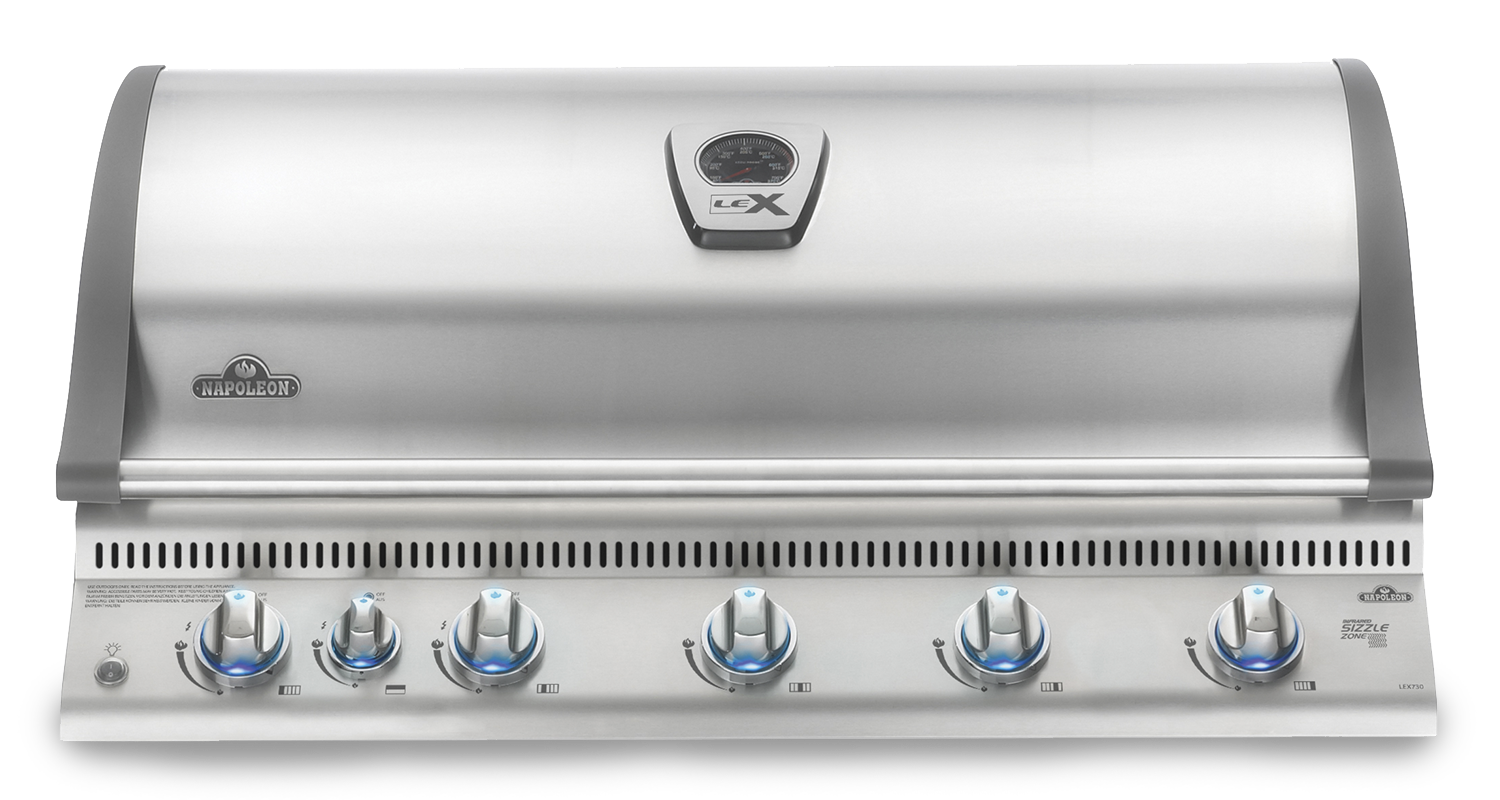 BILEX 605 BUILT IN GAS GRILL
MODELS AVAILABLE:
BILEX605RBI
GRILL FEATURES:

79,500 BTU's
5 Burners
LED Lights on Control Knobs
850 in² Total Cooking Area
Ceramic infrared bottom and rear burner
Cut out: 36 1/2″ w x 21 3/4″ d x 7 1/2″ h
Your outdoor gourmet kitchen awaits with the addition of the Napoleon Built-in LEX 605 Grill Head. This grill head will allow you to entertain well after dark with the stylish backlit control knobs. Napoleon's JETFIRE ignition system makes sure that your grill lights every time by shooting a jet of flame to light the burners. Save money by cooking outdoors all summer long, keeping the oven off will help you keep the house cool.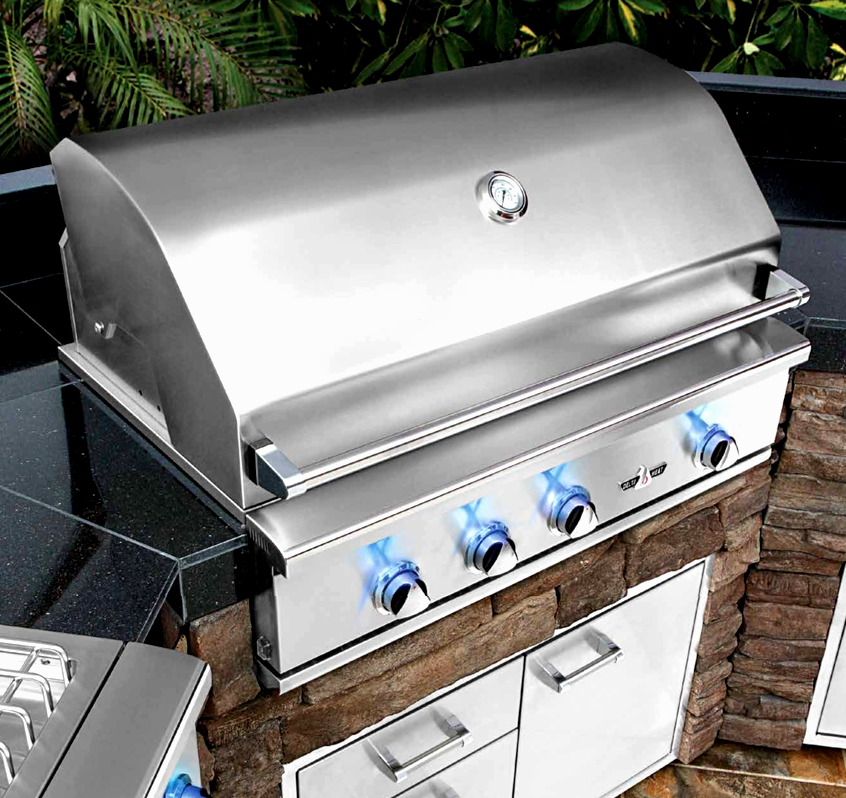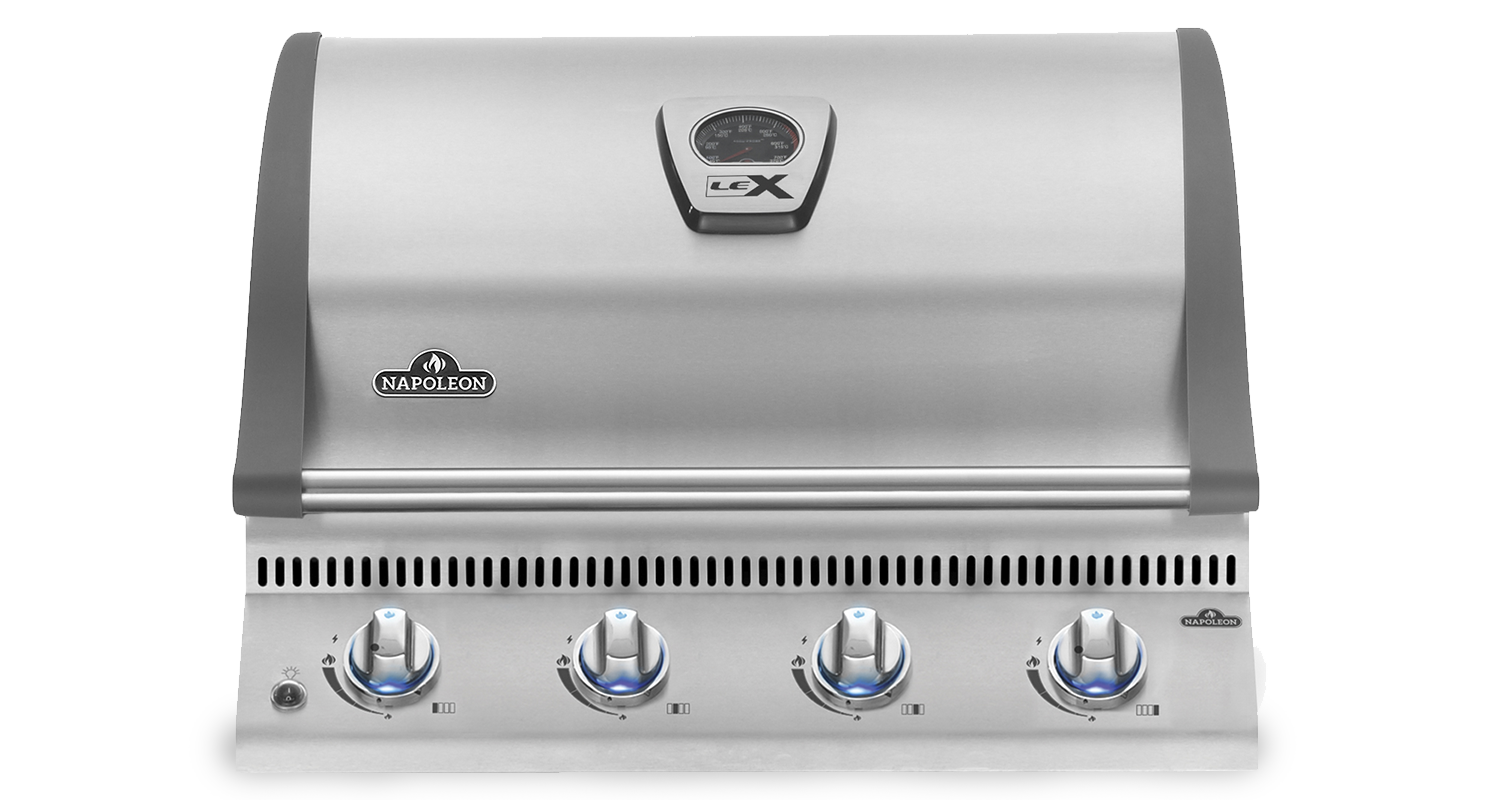 BILEX 485 BUILT IN GAS GRILL
MODELS AVAILABLE:
BILEX485
FEATURES:

48,000 BTU's
4 Burners
LED Lights on Control Knobs
675 in² Total Cooking Area
Stainless Steel WAVE™ Cooking Grids
Cut Out: 29 3/4″ w x 21 3/8″ d x 7 1/2″ h
Expand your kitchen to include the great outdoors by adding a Built-In LEX 485 Grill Head. Four stainless steel tube burners provide even heating. Use one, two or all four burners to bake, and sear on this versatile grill. High quality stainless steel cooking grids retain heat and produce the iconic Napoleon wave sear marks. The double walled lid provides an oven-like environment, retaining heat for baking and slow roasting.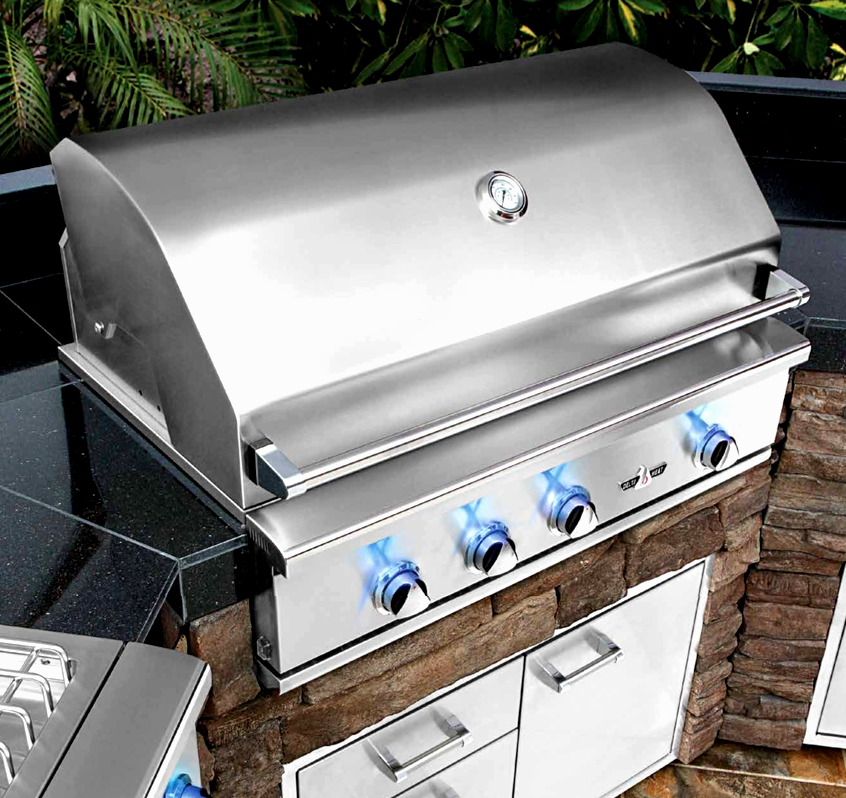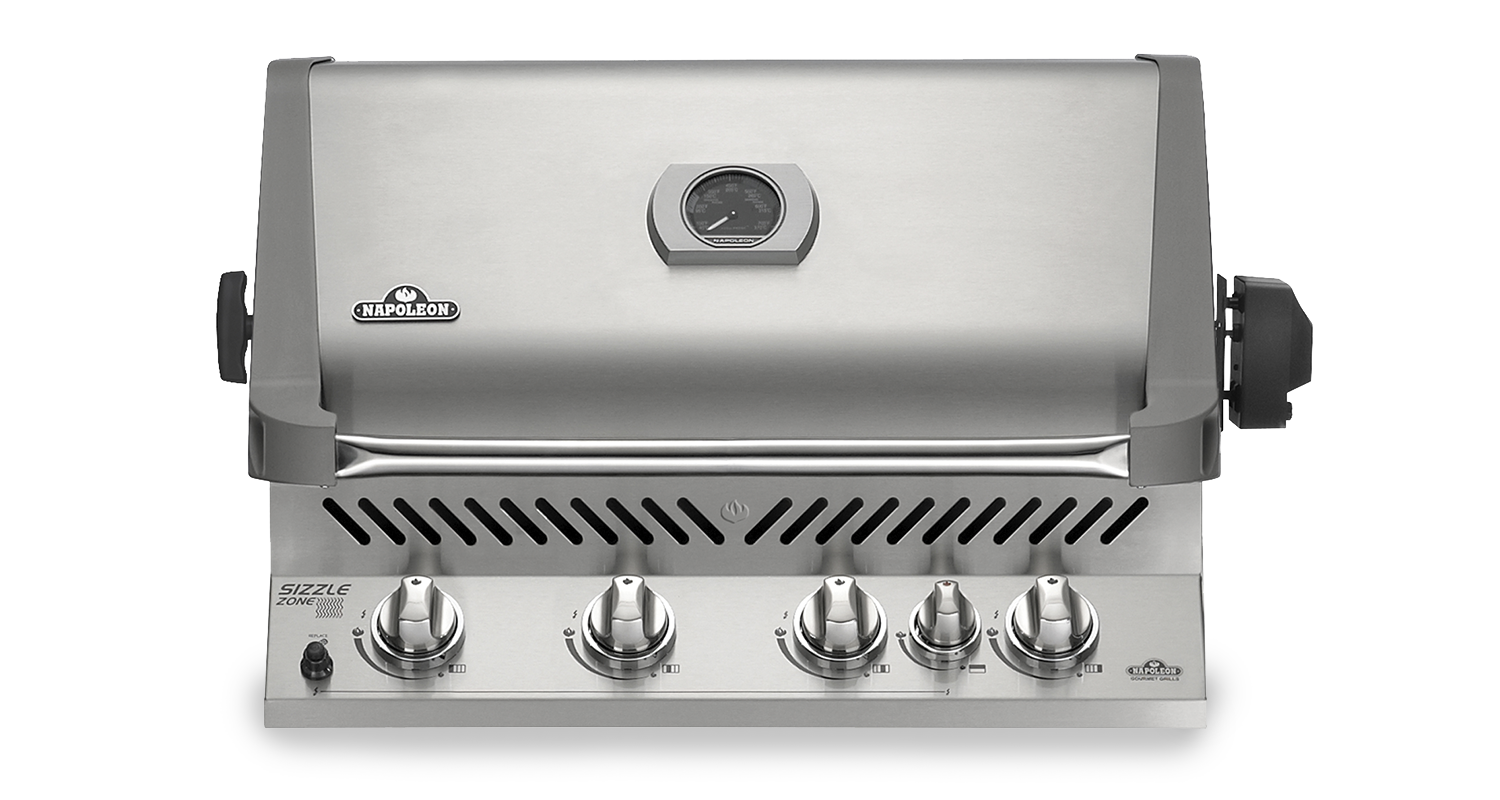 BIP500 BUILT IN GAS GRILL
MODELS AVAILABLE:
BIP500
BIP500RB – Rotisserie
FEATURES:

66,000 BTU's
5 Burners
760 in² Total Cooking Area
Premium Stainless Steel Construction
Cut Out: 30 3/4″ w x 20 5/8″ d x 8 7/8″h
When building your own custom outdoor kitchen, there's nothing like adding a Napoleon Built-In Prestige 500 Grill Head. Stainless steel construction provides durability and style. Reversible cast iron cooking grids cradle your food, providing even heating and perfect sear marks every time. They're durable, just like grandmother's cast iron frying pan. The JETFIRE ignition system guarantees lighting every time, and multiple burners allow you to grill in any way imaginable.