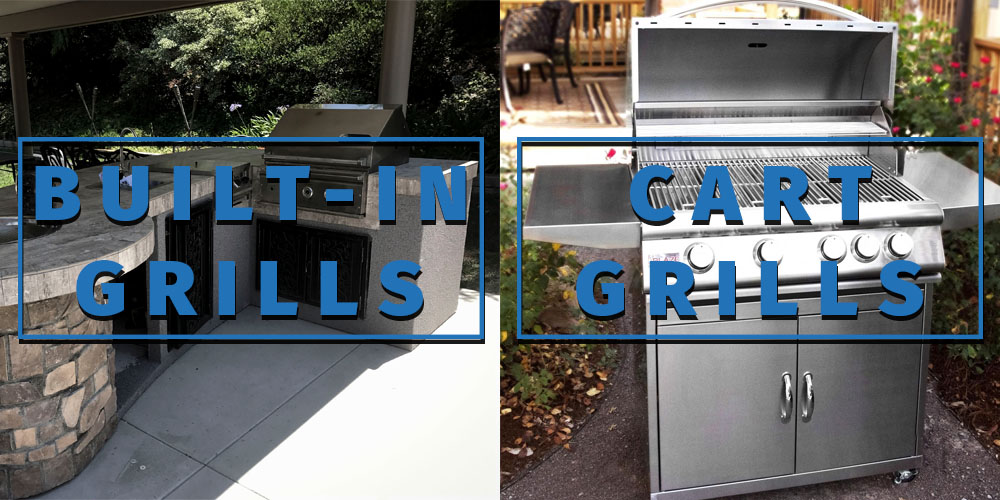 BBQ Grills Newport Coast
We carry a huge selection of Outdoor BBQ Grills to fulfill your grilling wants & needs. At Extreme Backyard Designs we have a huge selection of named brand grills to choose from, including grill sizes from 26″ – 54" BBQ Grills. When it comes to grilling there are a specifics you want in your grill. Do you want Lights in the interior of the grill? What do you usually cook? Do you use your grill frequently or occasionally? How many people do you cook for? These questions are exactly what we ask to every one that walks in to our store & shows interest in our grills. As an expert in Grilling we will recommend a grill which will be suitable for your lifestyle. Most grills we carry have options to add and remove, for instance; rotisserie, sear zones, griddle plates, charcoal baskets & more. Our grills we carry can be purchased as a built in model or a cart grill.
Built In BBQ Grills Newport Coast
Built In BBQ Grills are designed to be placed into your BBQ Island/Outdoor Kitchen creating a complete outdoor entertainment Area in your backyard. Built In grills have came a long way! With times changing the way of outdoor cooking has also changed. You will notice most Outdoor BBQ Grills are have seamless edges giving it that more commercial & sleek look. Had trouble seeing your knobs at night? A few of the grill manufactures have started to put LED lights on the knobs of the grill making it easier to see the knobs but also gives it an amazing look at night! Built in grills are made for use of propane(LP) or Natural Gas(NG).
Cart Grills Newport Coast
Cart Grills are designed for portable use. You can wheel it around anywhere in your backyard. But do not think these grill are light. The manufactures we carry have perfected the art of grilling over the many years they have been in business. The grills are designed using 304 Stainless Steel and go through rigorous testing before leaving their facility. You can get a cart grill in any size as a built in grill but you also have the option to add a side burner, sear zone, ice bucket or many other features to your cart. If you are looking for a cart grill for a few years and plan to have BBQ Island built GREAT! We carry cart grills which can be removed from the cart and place into your Outdoor Kitchen with no modifications. Our cart grills are also available in Propane(LP) or Natural Gas(NG).
Natural Gas or Propane Grills?
If you have an existing backyard, we recommend using propane to run your grill which would be the most cost effective. If the cost is not a problem then I recommend installing gas lines. If you're looking to move your BBQ Island to a new location in a few years, we recommend using propane. The BBQ Grills will run perfectly whether you choose natural gas or propane.
View Grills
---
BBQ Grills We Carry
---